Answers to Your Questions

Complete Guide to Labradoodle Colors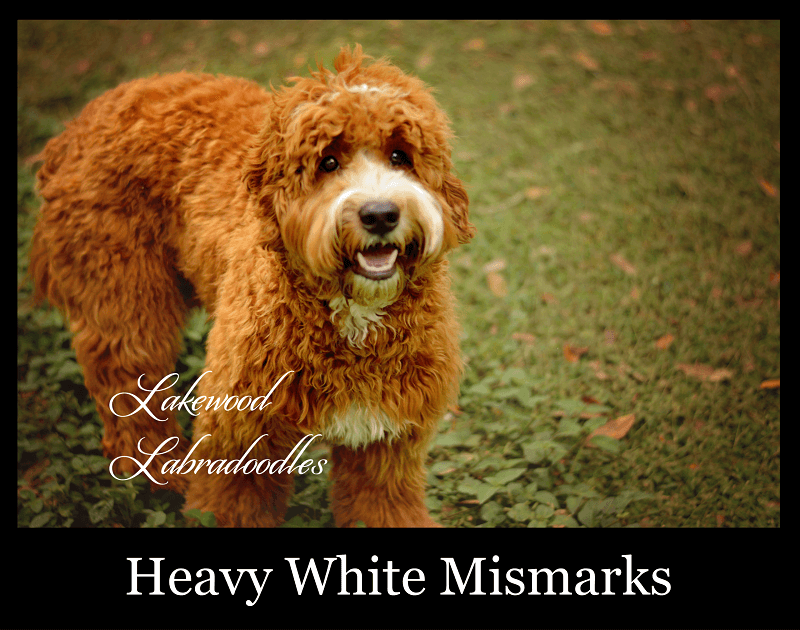 Labradoodle colors can be very confusing, which makes it very difficult to explain to a breeder what color you are looking for. These color names and terms like "Parti" are like a language of their own that no one has ever fully explained, so it sometimes feels like only members of a secret club have access to the "Labradoodle Dictionary". Well, this article is designed to shed light on all the mysterious Labradoodle color terms so you can discuss with confidence what you are actually looking for in your new family member!
Click the link below to see more...
Click Here to See More (with Pictures)...


Complete Guide to Labradoodle Sizes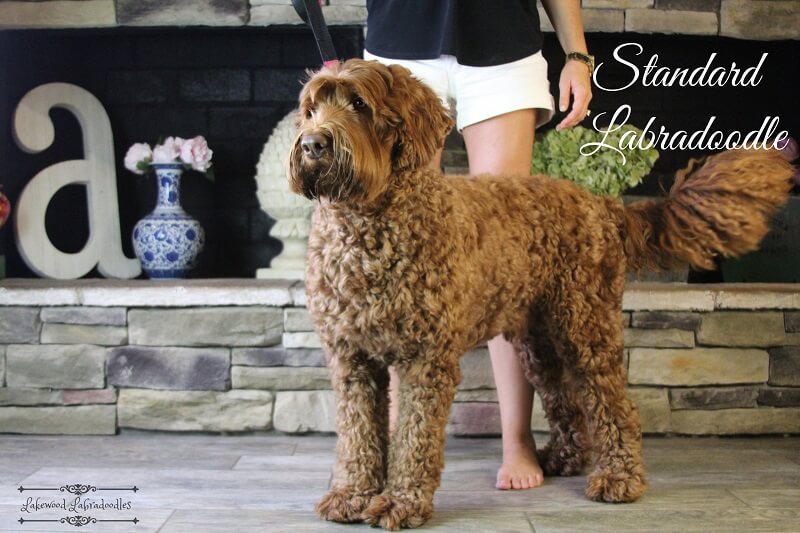 I am 5' 6.5" so you can use that information as a guide to each Labradoodle size.
This is our beautiful stud, Jag. He is 55 lbs; a very solidly built Standard size. This is only one size, though, so click the link below to read more!
Click here to see more (with pictures)...




Read our Health Guarantee & Spay/ Neuter Agreement Here

How Our Puppy Matching Process Works
I want you and your family to be completely delighted with your puppy, not just the day it goes home, but forever!
Our process works like this:
Once you submit your reservation fee, we will offer you a spot on the first litter that looks like it might be a good fit.
In order to be matched with any litter, you will select a MINIMUM of 3 puppies (the More the Better)
that you would be absolutely delighted to be matched with.
During this process, we will send you a form to collect in-depth information about your family's lifestyle and any other information you feel is relevant to this decision.
At seven weeks of age, our amazing trainer and temperament tester evaluates each puppy and gives us a report of her findings. We use that information to find you an excellent temperament match for your family's lifestyle from the list of puppies you gave us that you would be delighted with.
We send out all the allocation emails to all the families on the litter at the same time.