Guardian Opportunities Now!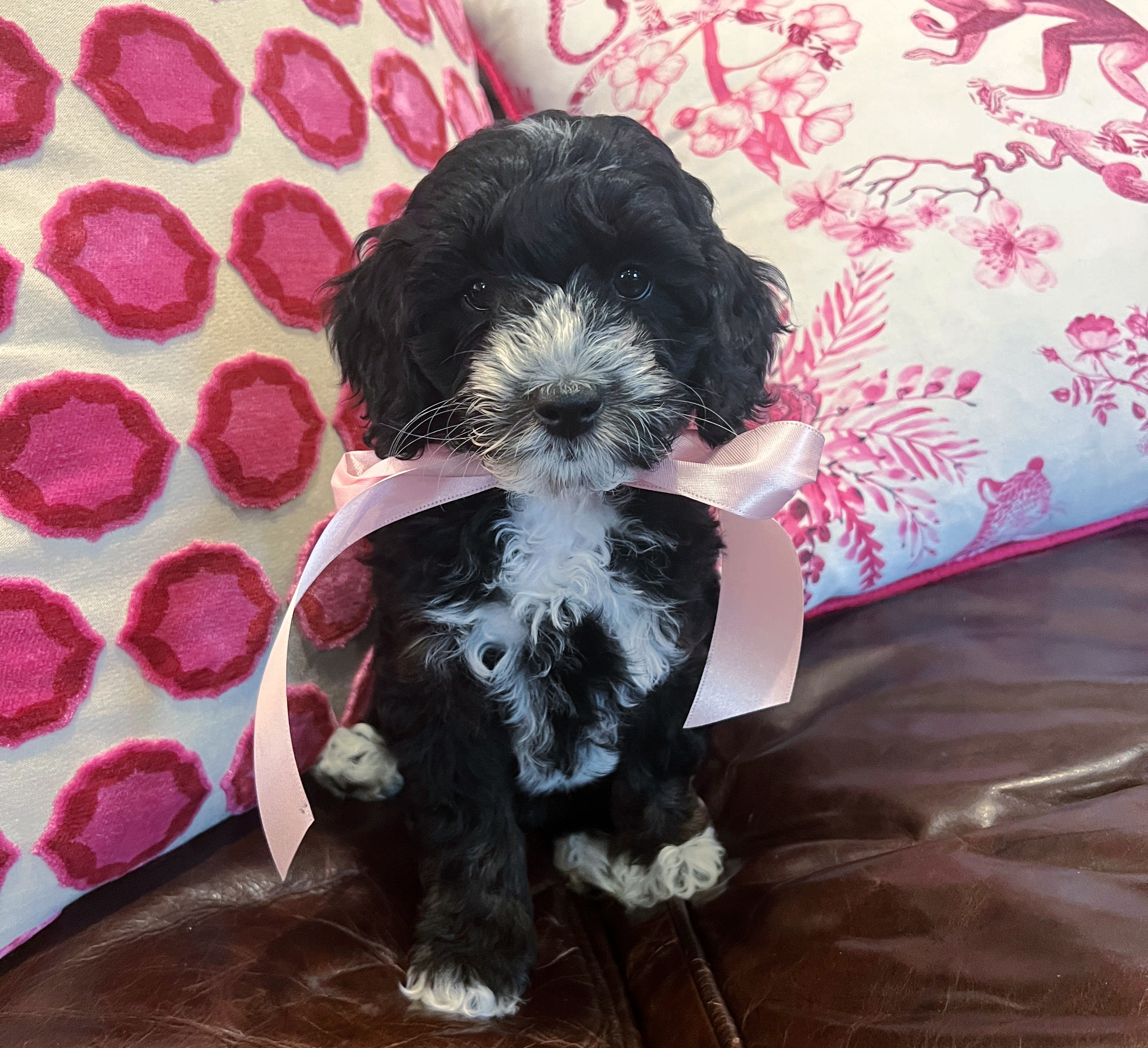 This beautiful girl, Picnic, is available to go home now!
If you live within an hour of Winter Haven, FL

The only payment is $1,000 payable to my trainer for Board & Train Experience
For an extremely discounted price, you can own one of these incredible dogs. We are looking for guardian families that live within an hour of Winter Haven, Florida. We need to get to know you, since you will be an important part of our lives! You get a pick of the litter puppy with this program!
Since we do not believe in kenneling dogs and in order for us to expand our breeding program, we have implemented the guardian home program. This ensures that all of our future breeding dogs will be raised as a family member in a loving home environment as our dogs are raised here in our home. Your puppy will be "pick of the litter" chosen by us to be a breeding dog and we will retain breeding rights for the life of the Guardian Home Contract.
Our breeding dogs live in our home as family members and we would expect the same with a guardian home.
A guardian family must be willing and able to loan the dog back to us for health testing, breeding, whelping, and raising puppies. After the dog is finished with their breeding career, they will be spayed/neutered at breeder's expense and the ownership of the dog transferred to the guardian home family. Any costs relating to health testing and breeding will be the responsibility of the breeder. Normal yearly wellness care is the responsibility of the guardian home. As a breeding dog, the name will be chosen by us, or we can choose a name together that we agree on.
Requirements:
1. At least one adult must not work outside the home full-time.
2. Guardian dogs must be fed Life's Abundance All Life Stage food,
or an alternative that has been agreed upon by Lakewood Labradoodles.
3. Guardian dogs must be on NuVet Supplement wafers daily.
4. Guardian dogs must go through 2 levels of basic obedience classes, and have mastered basic commands such as sit.
5. All medications, including flea and tick preventatives and heartworms must be approved by Lakewood Labradoodles.
6. All medicines and medical procedures must be approved by Lakewood Labradoodles.
7. All guardian dogs must be professionally groomed every 4 weeks in accordance with the grooming guidelines of Lakewood Labradoodles
(at groomer of my choice if in Polk County)
8. Guardian family agrees to keep in touch and send pictures at least once a month.
9. Always have the dog on a leash if not inside a fence.
10. Notify us when the female starts heat cycle. Identifying day 1 of heat cycle is extremely important.
11. Provide veterinary care: annual vaccinations, flea and tick prevention, etc.
12. Must live within a reasonable driving distance from our home and may not move the dog away during the life of the contract.
13. Refresher week of Board & Train with my trainer at 7 months of age is required.
To Apply:
Complete Puppy Matching Form & Indicate Interest in Guardian Program.
$1,000 payable to my trainer (for training) is required to become a guardian home for us.